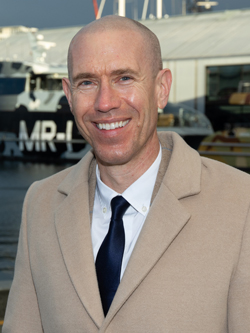 Todd Babiak
Place identity expert, listener. CEO – Brand Tasmania
Why Tasmania – The story behind one of the world's most ambitious place branding projects.
Abstract:
For a long time, Tasmania was literally left off the map of Australia. When it did show up in the national media, it was often as a joke. When things began to change for Tasmania, and Tasmanians, it was difficult to answer why.
Brand Tasmania set out to unearth the story, interviewing hundreds of Tasmanians and using that "unifying cultural expression" to create a strategy with 540,000 partners. Todd will take us through three years of research, cooperation, and building. What mistakes have they made? Where are they going next? How will they measure success? Let's think Tasmanian.
Biography:
Todd Babiak has worked in small places and big places around the world, building brand stories and turning them into economic, social, and cultural development strategies. Of all the places he worked, he was most moved by the Tasmanian brand story. He and his team at Brand Tasmania are in the listening and building business. They want to inspire and encourage Tasmanians and those who want to be Tasmanian to quietly pursue the extraordinary.