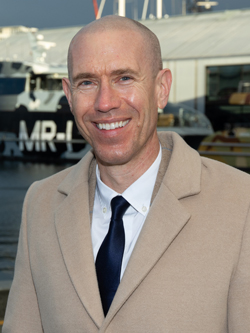 Todd Babiak
Place identity expert, listener. CEO – Brand Tasmania
Brand Tasmania – The story behind one of the world's most ambitious place branding projects.
Abstract:
One of the world's leading place identity experts, Todd will take us through the journey that led to Brand Tasmania and the realisation of Tasmanian.com.au.
How did they uncover the Tasmanian brand? What is his team doing, with 520,000 partners, to bring it to life? What is their five-year plan?
Biography:
Todd is an internationally recognised place branding expert that has worked in small places and big places around the world, building brand stories and turning them into economic, social, and cultural development strategies.
Of all the places he worked, he was most moved by the Tasmanian brand story. He and his team at Brand Tasmania are in the listening and building business. They want to inspire and encourage Tasmanians and those who want to be Tasmanian to quietly pursue the extraordinary.