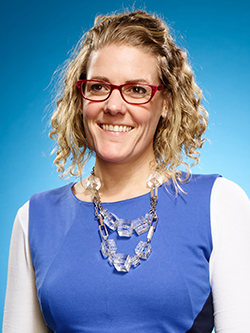 Jessica Christiansen-Franks
Urban Designer and Community profiling expert. Co-Founder & CEO – Neighbourlytics
Neighbourlytics – A view from the frontier of data led place branding
Abstract:
Our cities and towns are becoming more data-led. And while most cities and projects have increasingly sophisticated technology for measuring its physical environment – like traffic or digital building twins – when it comes to planning places for people, we have very little data on human experience and behaviour. You can't create places for people without data about people, in the same way that you can't create transport plans without traffic data.
It's time to think differently about how we measure and manage the success of our cities as traditional data sets are often not enough. Cities around the world are placing increasing priority on human-centred decision making in policy and planning outcomes. However, there is growing focus on how such measurement can actually be achieved.
In this presentation Jess will discuss why social wellbeing is a valuable measure for creating equitable and liveable cities, how we can measure it, how that feeds in to Place Brand and the creation of the Social Prosperity Standard.
Biography:
Jessica Christiansen-Franks is an urban designer and social entrepreneur who has dedicated her career to understanding the social dynamics of urbanisation. Passionate about creating neighbourhoods people love and feel connected to, Jessica is a thought leader in innovative citizen participation, and particularly the value of 'placemaking' as a tool for collaboration and inspiring active citizenship. With experience across Australia, as well as the UK, Canada, India, Vietnam and the Philippines, Jessica has been fortunate enough to advise the public and private sectors, along with major international aid agencies.
As Co-founder and CEO of Neighbourlytics, Jessica has side stepped into the world of big data to develop a social analytics platform for neighbourhood development. Neighbourlytics harnesses social data feeds to provide real time insights into local neighbourhood identity, place attachment and social connectedness.
A champion for the citizen's voice, Jessica is Vice Chair of the Smart Cities Council's (AusNZ) Centre for Civic Innovation.