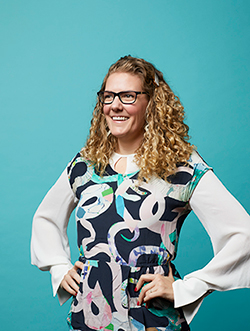 Jessica Christiansen-Franks
Urban Designer and Community profiling expert. Co-Founder & CEO – Neighbourlytics
Post-covid places, and why your data isn't good enough
Abstract:
Cities and towns have always been places of change. But of the many things 2020 taught us, the way that our neighbourhoods can comprehensively change overnight is perhaps the most unsettling. We now find ourselves approaching a post-covid world, but everything about the places we live, work and play has shifted. Across the world tourist attractions, mainstreets and neighbourhoods are reexamining themselves to understand what the new social behavioural norms mean for them. But our cities and towns can't wait for data on liveability and wellbeing.
Challenges, like the pandemic and global warming, are on our doorstep and need to be dealt with – fast. Relying on "slow data" – like the census or user surveys – isn't something decision makers can afford to do, especially if the data isn't truly representative of what is happening at a local level right now. In this session, Jessica will talk through what advances in digital data and analytics can teach businesses and governments about place creation, branding and ongoing management during times of instability. Jessica will dive into recent case studies that focus on what makes great places in a post-covid world, and how decision makers can use innovative data tools to underpin their decisions.
Biography:
Jessica Christiansen-Franks is an urban designer and social entrepreneur who has dedicated her career to understanding the social dynamics of urbanisation.
Passionate about creating neighbourhoods people love and feel connected to, Jessica has become a thought leader in innovative citizen participation and inspiring active citizenship. Jessica was previously CEO of CoDesign Studio, a social enterprise working to empower local citizens to shape their neighbourhoods.
As co-founder of Neighbourlytics, Jessica has side-stepped into the world of big data to build a data platform which tracks the unique local identity of neighbourhoods.