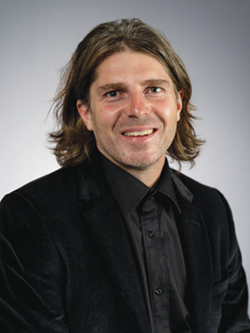 Leigh Carmichael
Creative Director, Dark Mofo and DarkLab
The story behind Dark Mofo's success and how it helped Hobart become the Capital of Cool
Abstract:
Since first being staged in 2013, Dark Mofo has gone on to become Australia's reference point for how an event can reshape a place brand.
In this session Leigh will talk us through the inception of Dark Mofo, the rules that they've played by, and the rules they've broken to deliver Hobart and Tasmania with an event that helps shape Hobart's place brand as a global Capital of Cool.
Boigraphy:
Leigh is the Creative Director of Dark Mofo and DarkLab. For the past 14 years he has worked with David Walsh to develop and implement the Mona brand.
Leigh has been voted as one of Australia's top ten most powerful people in culture. He is a board member on the Australian Council for the Arts and has sat on Tasmanian Government Arts Advisory committees.