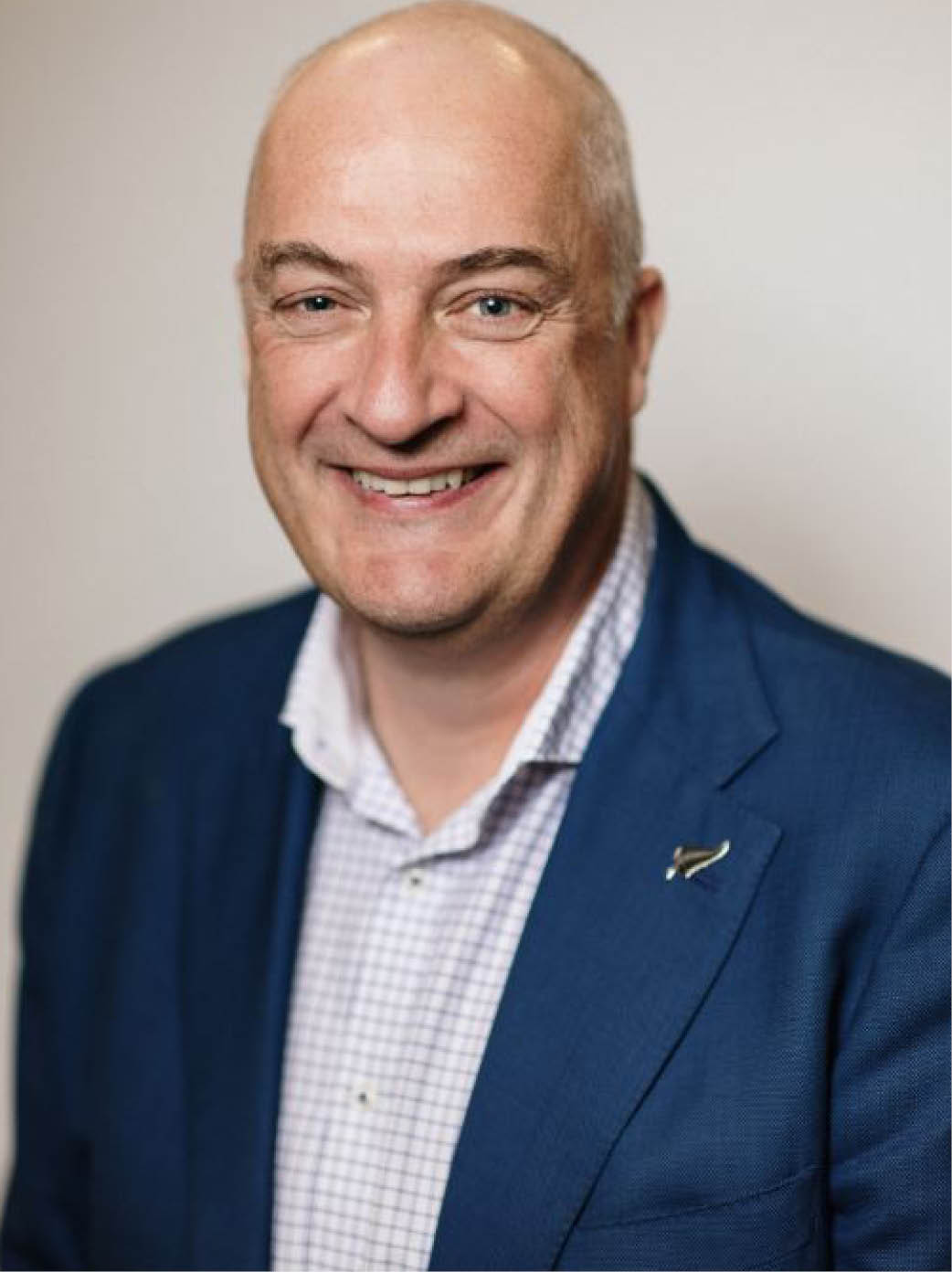 David Downs
CEO, New Zealand Story
At the forefront of innovative and successful Destination Marketing for decades, NZ Story deepens New Zealand's narrative with the world.
In this session, David will take us through how the NZ Story group tackles the challenge of branding a country, based on core values and good consumer insight, and how a strong national brand underpins the activities of New Zealand's global outreach.
Genetically Modified Optimist
David has had a successful career in the private and public sector, with senior roles at organisations such as Microsoft, and New Zealand Trade & Enterprise. David is a published author on New Zealand Innovation, with two highly successful books – No.8 Re-wired, and No.8 Recharged.
He's an ex-comedian, TV and Radio actor, semi-finalist for New Zealander of the Year, and a genetically modified organism who documented his battle with cancer in his book A Mild Touch of the Cancer.
David co-founded sosbusiness.nz a not-for-profit initiative to help cafes and other small businesses during covid-19. It quickly became a huge hit and to date has sold over $2 million in vouchers for over 2500 small businesses.
David released a new book, Silver Linings in March 2021, and continues to act as a consultant for government and industry, as well as a director on a number of boards, including as chairman of The Icehouse, the Hi-Tech Trust and the Well Foundation.
David is now CEO of The New Zealand Story, an ambitious organisation marketing New Zealand to the world.